Corporate Social Responsibility at Floricultura
Corporate Social Responsibility (CSR) comes naturally to us. We continuously realise improvements that make our production process more sustainable. The Environmental Service of IJmond was impressed by our approach and nominated us for a Sustainability Award.
We also participate in the Milieu Plan Sierteelt (MPS: Environmental Plan for Ornamental Plant Production), in which we have been granted an A-qualification.
Focus on our employees
To us, CSR means contributing to the environment in a positive way and ensuring good working conditions for our employees. In 2015 we won the public award in this context for Stigas Gezond & Vitaal Werken.
And in 2016 we were also nominated for the IJmond Werkt! Award.
Deep geothermal system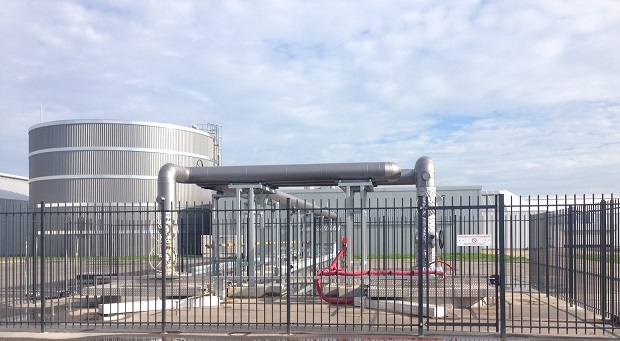 With our deep geothermal system along Cieweg in Heemskerk we help to reduce the consumption of fossil fuels. Heating our greenhouses with geothermal energy obtained from a depth of 3000 metres implies an annual saving of around five million cubic metres of gas, cutting back local emissions of CO2 by 9000 tonnes a year. In the Netherlands, deep geothermal drilling is a new, promising technique for the transition to more sustainable energy supply. As a pioneer in the development of this technique for sustainable heating in the Netherlands we promote knowledge sharing in this field via our participation in the Dutch Association of Geothermal Operators (DAGO) and the Platform Geothermie.
Closed greenhouse with thermal energy storage
Sustainability is also the guiding principle behind our greenhouse complex along Strengweg in Heemskerk. The crops we grow there need to be both heated and cooled. We grow them in what is referred to as a 'greenhouse without gas' or a 'closed greenhouse' – a greenhouse with an underground thermal energy storage system.